Dwarf satin and minilops from Thesia rabbitry
| | |
| --- | --- |
| | |
| Dwarf satin (ideal weight 1,0-1,2kg) | Minilop (weight around 1,4-1,6) |
We focus on breeding nice dwarf rabbits as pets for families with children. However, we can also offer purebred animals suitable for breeding and shows. 
Our rabbitry was founded in 2013, but I have had my own rabbits from 2003 and in my familly, rabbits were ever since. Our rabbits have pedigrees certified by the Czech breeders association named Český Svaz Chovatelů Drobných Zvířat (ČSCH). Some animals are with nonofficial pedigree for keep important informations and track the ancestors (also, Minilops can't have official pedigree in Czech Republic).
We breed:
   purebred with official czech pedigree: dwarf satin red, dwarf satin broken red, dwarf satin broken yellow-black etc.
   minilops
   and others (croos-breeding and non-official pedigree): dwarf satin and minilops in many varieties and crossbreeds
We live in Czech Republic, near Prague (capital), occasionally we visit big rabbit and dog shows in other countries etc. and we can arrange free transport with international certificate of vaccinacion. We can also arrange special animal transport across the boarders for a fee.
Sofie Lebdušková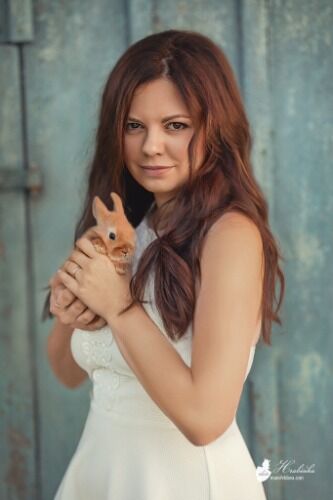 chsthesia@gmail.com
languages:

 level C2, 

 level C1, 

 level A1, 

 level A1